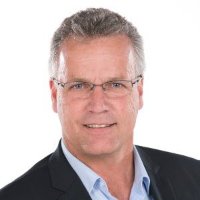 I am passionate about environmental matters with practical knowledge
of environmental consulting.
With over 20 years experience within the environmental industry, Martin has developed a strong passion to Protect, Conserve and Restore our Natural Environment.
Martin has held various positions within Not For Profit Organisations, both in a volunteer capacity as well as positions receiving remuneration.  Through perseverance and commitment to providing results, Martin was appointed the Catchment Coordinator for the Armadale Gosnells Landcare Group for a few years.  The work undertaken in this and his previous position (as the River Restoration Officer for AGLG), provided Martin with opportunities to network and share experiences that eventually saw him transition to a State Government position as a Field Management Officer.
Project Manager [ Apr 2013 – May 2014 ]
Oxyvon Sytems, Rome-Italy
Community Manager [ Feb 2012 – Mar 2013 ]
ACME Organisation, Kansas-US
Social Strategist [ Jun 2010 – Jan 2012 ]
Demo Farms, Le han- Japan
Community Management
Social Awareness
Resource Allocation